Instructions copywriting for kitchen-worktop installation DVD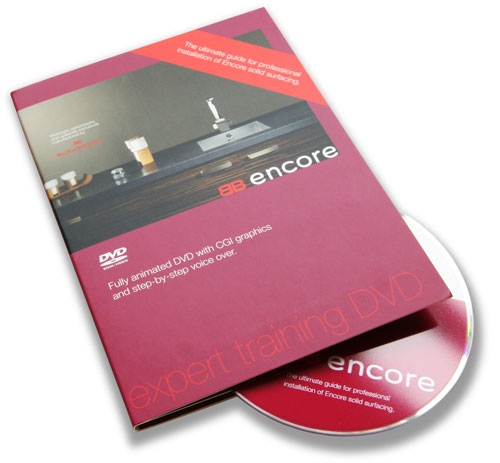 Encore is a solid-surface kitchen worktop from Bushboard. When it was introduced, it was completely new – unlike any solid-surface worktop a kitchen fitter would have come across. Bushboard needed a step-by-step training DVD to make sure fitters understood exactly how to get the best from Encore.
To write that voice-over script, I had to know how to do the job as well as any kitchen fitter. I worked closely with the animator to marry verbal and visual instructions, and to split the learning process into easily digestible chunks.