BoP food packaging copy puts biscotti on supermarket shelves
Click an image to enlarge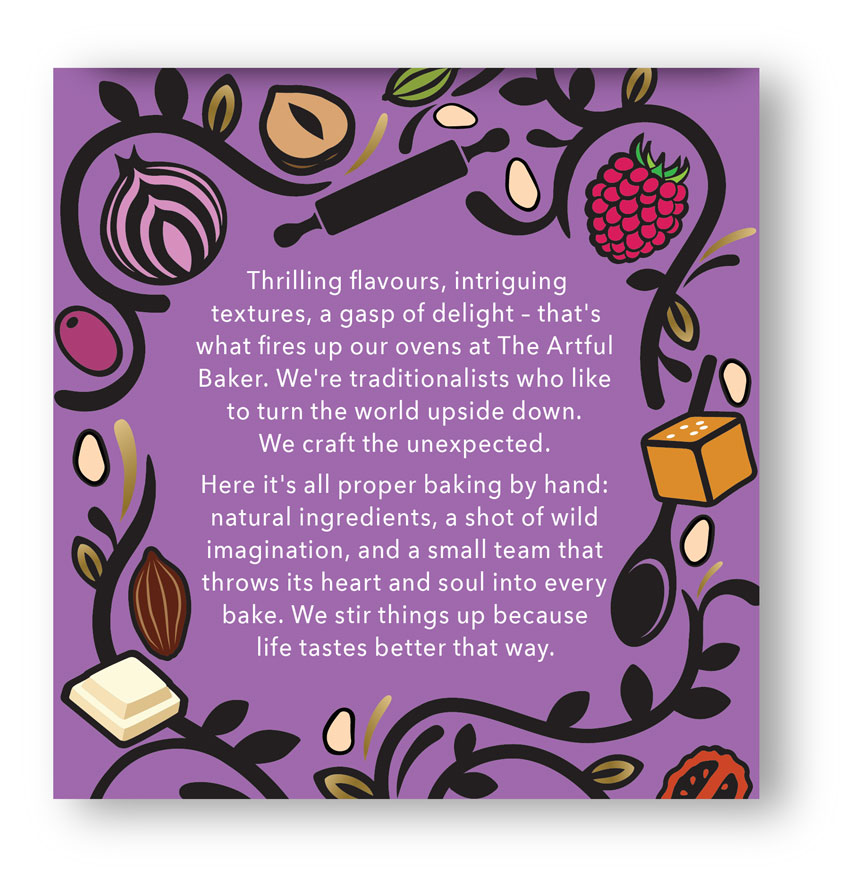 Thrilling flavours, intriguing textures, a gasp of delight – that's what fires up our ovens at The Artful Baker. We're traditionalists who like to turn the world upside down. We craft the unexpected.
Here it's all proper baking by hand: natural ingredients, a shot of wild imagination, and a small team that throws its heart and soul into every bake. We stir things up because life tastes better that way.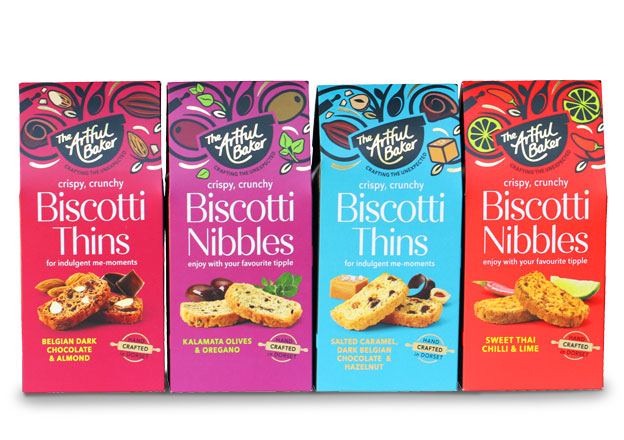 The Artful Baker is a fresh brand for The Great British Biscotti Company, offering near-identical products aimed at the big supermarkets. So I came up with much livelier BoP food packaging copy – a brand story for an audience that wants to be excited and entertained. No food packaging copywriter clichés because this is a team that really does do things differently.
Text Wizard® is a registered trade mark
Text and images © 2000–2020
Text Wizard Copywriting Ltd