Programme copywriter and editor for a festival of street theatre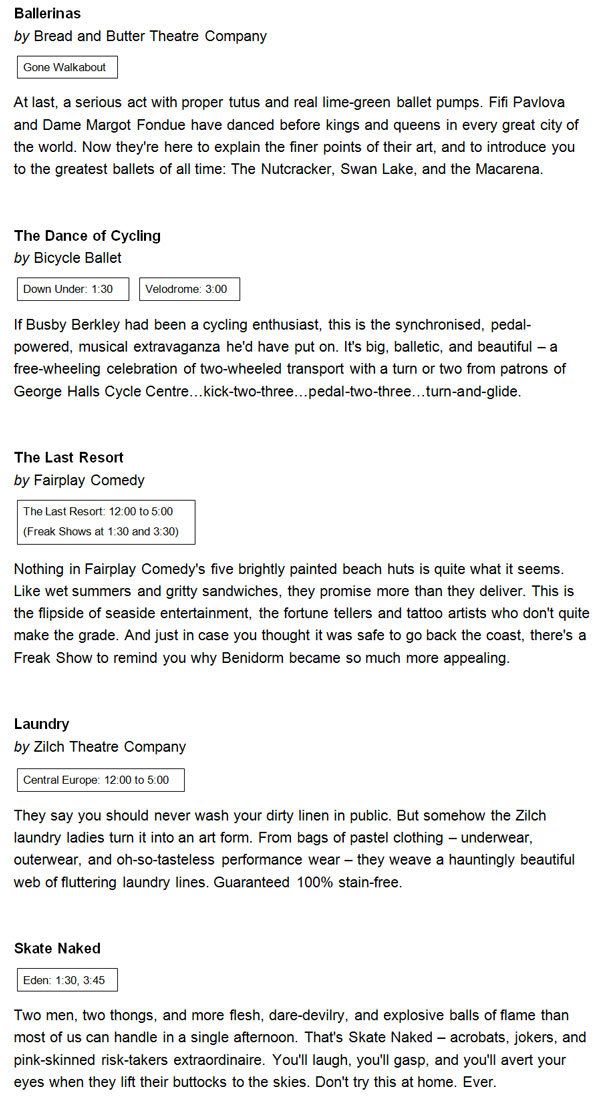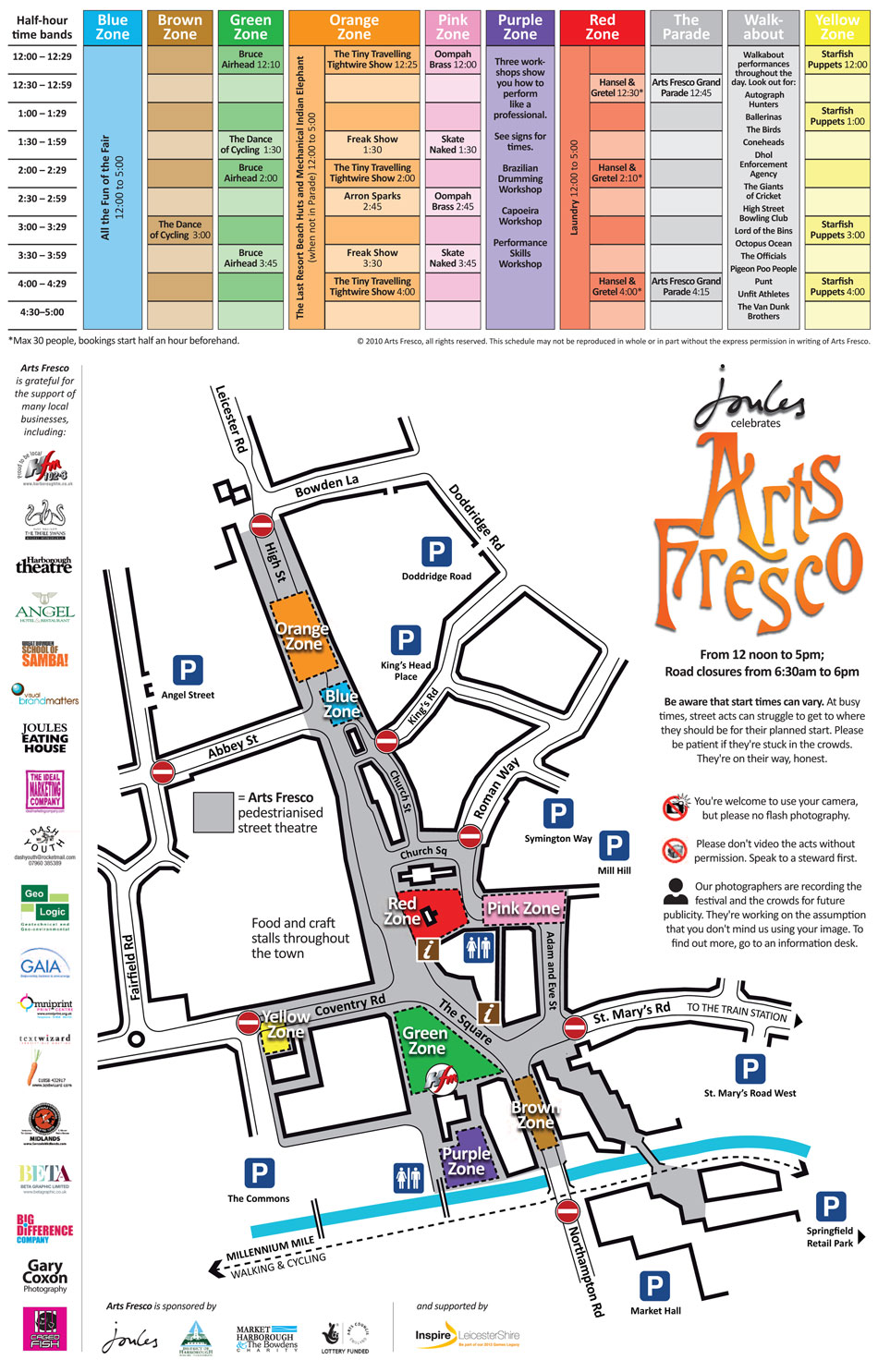 Click programme cover to enlarge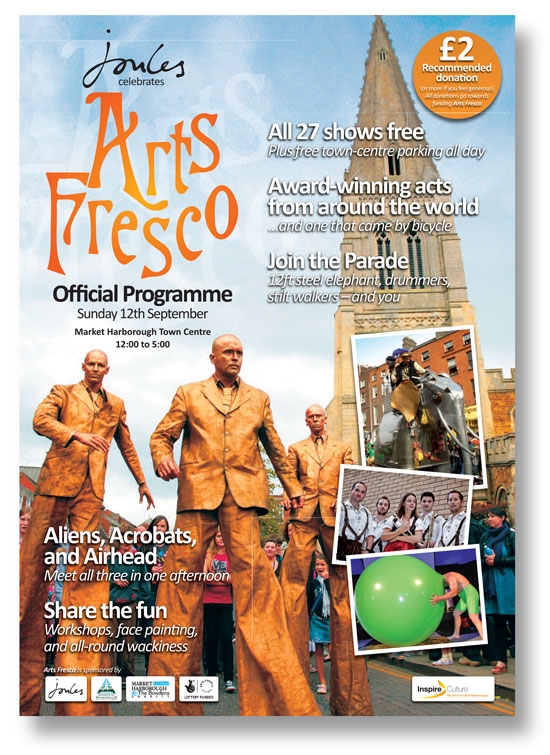 Sometimes I do things for free – like volunteering to write and edit the programme for Arts Fresco, Market Harborough's annual festival of street theatre.
Putting a programme together for this sort of volunteer project can be stressful. Loads of missing information and too many people wanting to put their fingers in the pie. So I dived in and did my own research into the acts, watched endless smartphone videos of their performances at other festivals, and scoured their websites for hard facts. I even put together an easy-to-follow town plan (expertly designed by Beta Graphic) with coloured zones and matching performance schedule.
In the end it was great fun. And – most important of all – the programme was printed and on the streets on the day I said it would be. Not sure that had ever happened before.
Text Wizard® is a registered trade mark
Text and images © 2000–2020
Text Wizard Copywriting Ltd