Advertorial copywriting for independent insurance broker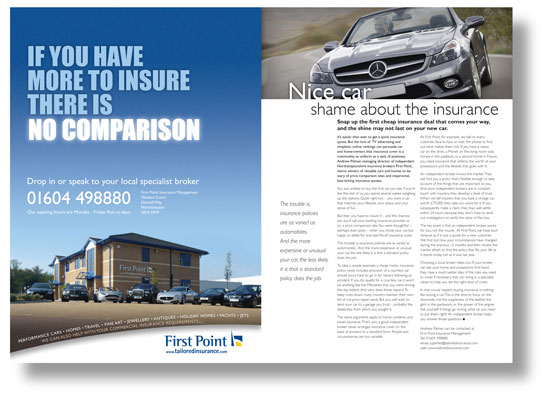 The marketing, design, and web-development team at Sublime Media asked if I could help their client, First Point, an independent insurance broker. First Point was about to place a double-page spread in a Mercedes magazine (verso, advert; recto, advertorial), and needed a story that would stand out, and an arresting headline that would resonate with the readership. Just 20 minutes on the phone with the MD was enough for me to pull out the facts that brought the story to life.
My copywriting is on the right in the spread immediately above; text on the other page comes from the client.
Text Wizard® is a registered trade mark
Text and images © 2000–2020
Text Wizard Copywriting Ltd