BoP brand story captures the essence of an authentic pasta brand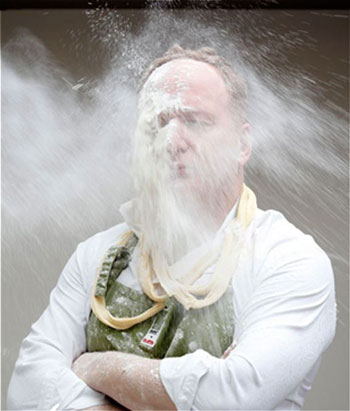 When The Fresh Pasta Company rebranded as Mattarello, my BoP copywriting helped them capture the authenticity of their Italian heritage and the quality of their pastas. I took my cue from this gloriously offbeat picture of company founder, Mark Garcia-Oliver, enduring a snow storm of pasta flour.
I also helped with some launch materials for the rebrand.
Text Wizard® is a registered trade mark
Text and images © 2000–2020
Text Wizard Copywriting Ltd