Brand-defining food packaging copy for Gosh!
---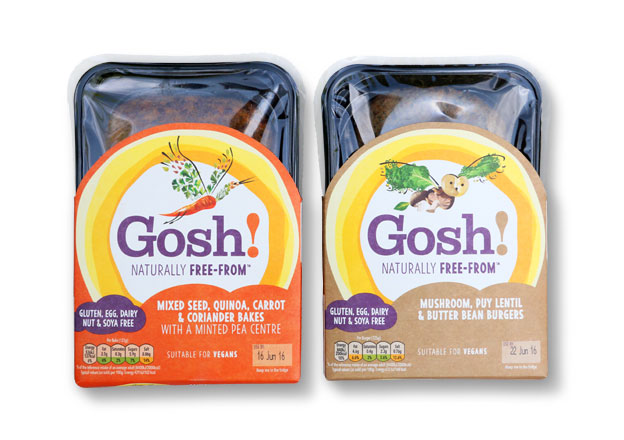 Gosh! is a range of naturally free-from burgers, bakes, and bites from Great Food. The back-of-pack copy captures the excitement the team felt for their new range. Nothing worthy here because Gosh! is all about flavour.
We nailed it first time. Five options in the first draft, and they picked their favourite without a single change. We also rewrote the cooking instructions to match the brand.
The launch website for Gosh! was even better. That, too, was written by us.
---
---
Read more:
Text Wizard® is a registered trade mark
Text and images © 2000–2020
Text Wizard Copywriting Ltd