Leaflet for Halifax on switching your ISA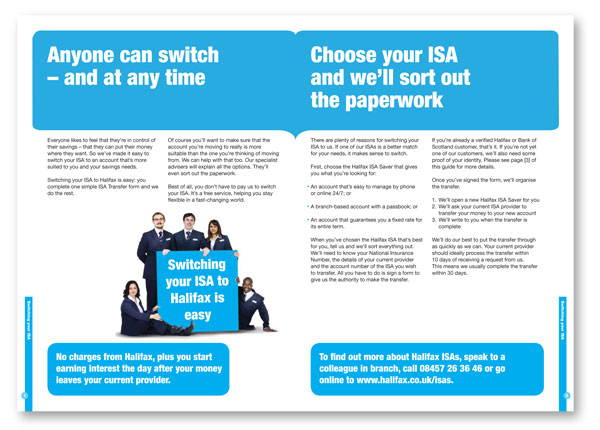 Writing about financial services is tricky. Dead tricky. The rules are tight and promises are tempered by so many provisos, they tend to be meaningless.
Here's a piece that made it through the hurdles. It helped that the brief from Halifax was well drafted.
---
---
Read more:
Text Wizard® is a registered trade mark
Text and images © 2000–2018
Text Wizard Copywriting Ltd