Packaging copywriter: BoP copy for puffed supergrain snacks
Click an image to enlarge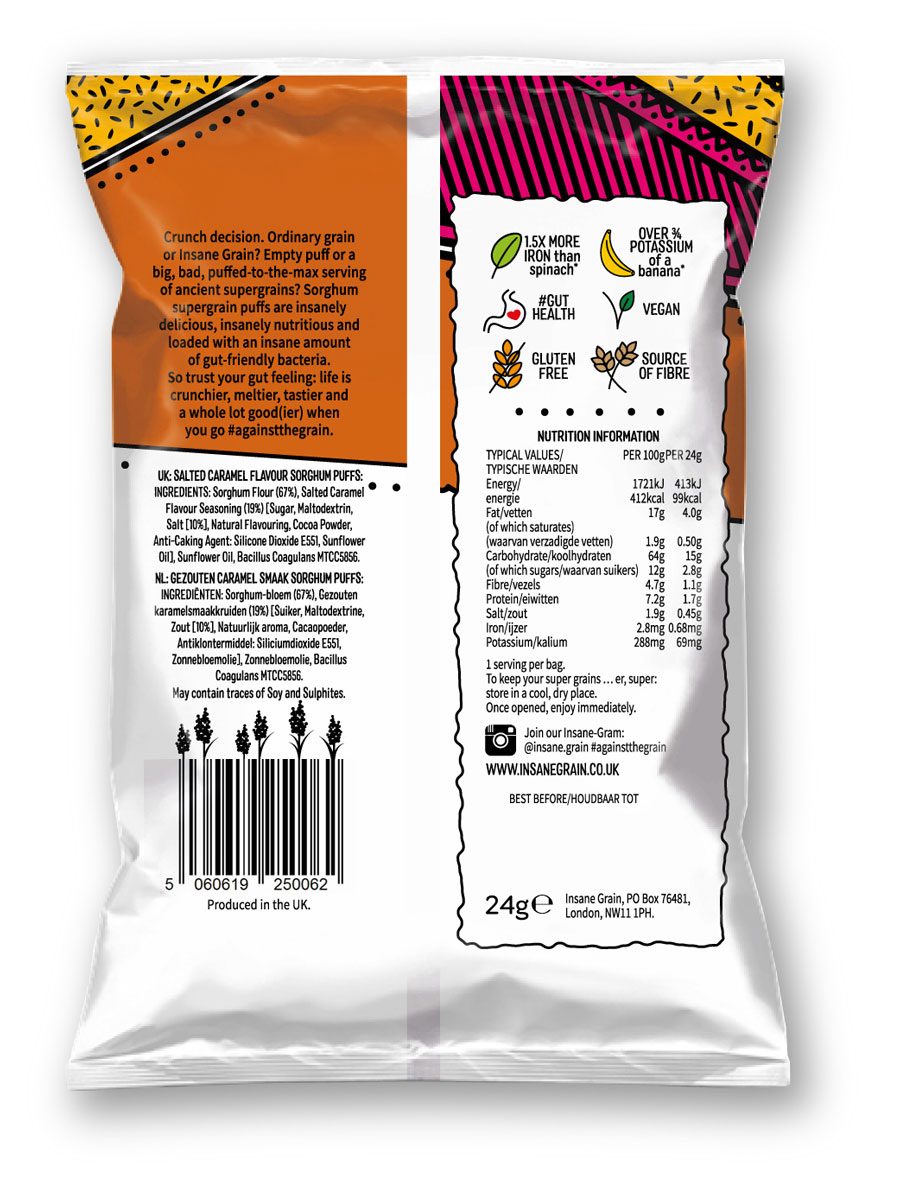 Crunch decision. Ordinary grain or Insane Grain? Empty puff or a big, bad, puffed-to-the-max serving of ancient African supergrains? Sorghum supergrain puffs are insanely delicious, insanely nutritious and loaded with an insane amount of gut-friendly bacteria. So trust your gut feeling: life is crunchier, meltier, tastier and a whole lot good(ier) when you go #AgainstTheGrain.
Insane Grain is a puffed snack similar to Wotsits. The base grain is sorghum, not corn, which makes it healthier, more nutritious, and possibly kinder to the planet.
I worked with the snack's founder to develop some quirky packaging copy inspired by the name and the lively design. But not quirky for the sake of it. Without brand truths, it would have been a pointless BoP copywriting exercise.
Text Wizard® is a registered trade mark
Text and images © 2000–2020
Text Wizard Copywriting Ltd