Case study copywriting for a provider of business apps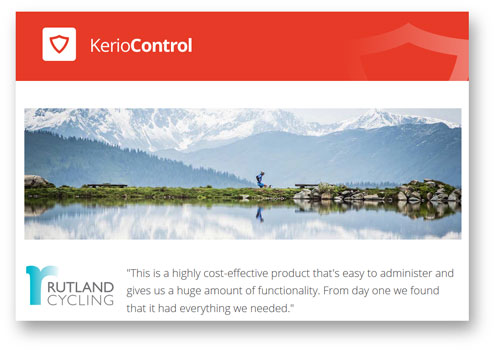 Kerio create easy-to-use security and communications software for business. We wrote a series of case studies – the IT industry's most popular marketing tool – to show how Kerio's customers use their apps.
When we write a case study, we find out what our client wants from it before we speak to their customer. If you don't put the right questions to the organisation featured in the case study, you won't get a story that sells the client. Give them half a chance, and case-study subjects will turn it into a publicity piece for themselves.
---
---
Read more:
See other case studies we've written or edited for Kerio:
Text Wizard® is a registered trade mark
Text and images © 2000–2020
Text Wizard Copywriting Ltd