Interpretation copywriting for the refurbished Peterborough Museum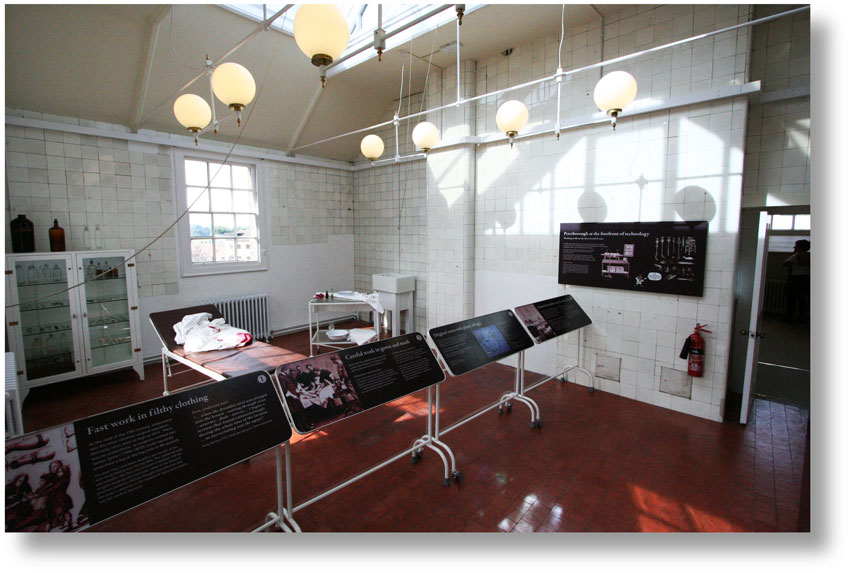 Peterborough Museum won funds from the Heritage Lottery Fund for a revitalised museum. I wrote heritage interpretation copy for several galleries. The curatorial team handed me their research files together with the content plans for each exhibit and trusted me to find the human stories – and the snippets of humour – that brought the history and artefacts to life. This page contains a few panels from a series about the building itself.
The building used to be a hospital. In the roof there's an original operating theatre from the earliest days of antiseptic surgery – see image directly above.
Text Wizard® is a registered trade mark
Text and images © 2000–2020
Text Wizard Copywriting Ltd