Captions and copywriting for a London 2012 souvenir photobook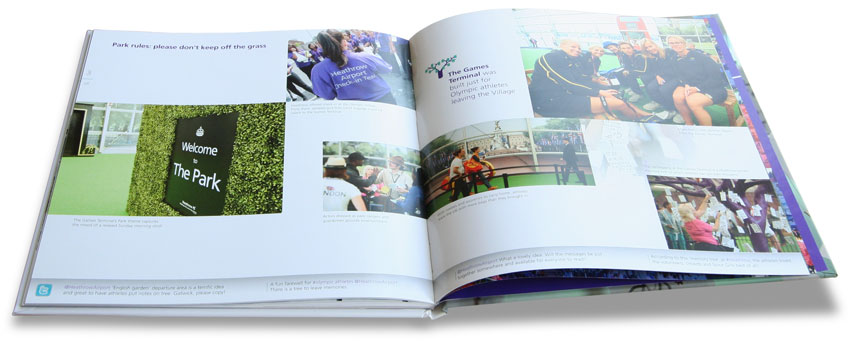 Yes, the London Olympics are long gone. But it was a big event in the life of the nation so you can forgive me for clinging to the minuscule part that my copywriting played in the celebrations.
Heathrow did well that summer. Everything worked out as planned, the airport had its busiest day ever, and the world liked what it saw. When it was over, they put together a souvenir photobook to hand out to the team and to stakeholders. I captioned the images and wrote introductory text for each section.
Text Wizard® is a registered trade mark
Text and images © 2000–2020
Text Wizard Copywriting Ltd